You've heard the story by now. The Astros used a camera in center field of Minute Maid Park to steal signs during the 2017 season. MLB responded by suspending AJ Hinch and Jeff Luhnow for one year each. Then the Astros fired both of them. Alex Cora is probably going to get an even harsher punishment, but the Red Sox didn't wait to hear about it before they parted ways with him.
No players on the 2017 Astros have been punished by MLB, but now Carlos Beltran is said to be on thin ice with the Mets. Some people like ESPN's Mark Teixeira think that the Mets should immediately fire Beltran before he has managed a game with the team because of his association with the scandal.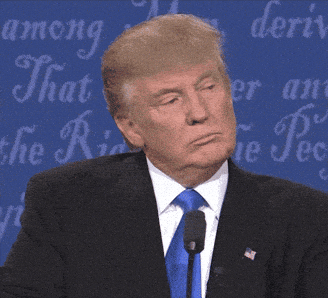 If the Mets thought that Beltran was the right guy to lead their team before the Astros news came out, they should think the same now. Just like everyone else around the league, Beltran now knows the consequences of using technology to assist with sign stealing. He's going to be held to the same standard as everyone else. Every team is going to be under high scrutiny for cheating in 2020, even if they didn't play for the Astros in 2017.
So the Mets should stand by their guy. The problem is that they only reason Beltran was hired is publicity. I wrote back in November about the Mets grabbing Beltran because he's a big name who is respected by fans, players, and the media. Now that some of that respect has eroded, ownership might not have any use of him anymore. He's not cool anymore, so the Mets can take another crack at the manager hire while getting patted on the back by Teixeira and other weenies for doing the "right thing".
If the Mets do fire or "part ways" with Beltran — and it seems like they're going to do just that — I hope that they do it not for the publicity but for the reason KFC mentioned in his blog today.
The main reason the Mets will part ways with Carlos Beltran is because they want to cheat.

Yea thats right. Uncle Stevie Cohen is coming down the pike. Right now hes like the Night King, descending upon MLB. He's walking with his billion dollar Army of the Dead, heading from Connecticut down to Flushing ready to drop his dick on the table. And we know that Steve is well known to…lets say…bend the rules. Live in the gray area. Right on the fringe of right and wrong. Legal and illegal. Sometimes just goes flat out illegal. You cant be doing that when its all eyes on you. You cant be operating in the shadows when Rob Manfred is shining a big fat flashlight on you. You wanna do some shady deals with international signings, employ some guys who do steroids, steal some signs, and break other rules and laws to gain a competitive advantage? Then dont invite a marked man into the fold. Steve Cohen is gonna need all Three Strikes and then some. Hes gonna get punished several times and he needs as much of a clean slate to start his career as possible.
If the Mets do plan on cheating in the near future, it makes a lot of sense to get rid of Beltran ASAP and hire someone who doesn't have any heat on him. Someone who has nothing to lose. Someone who Rob Manfred would never suspect. Someone whose ass has never been in the jackpot…
LFGM!